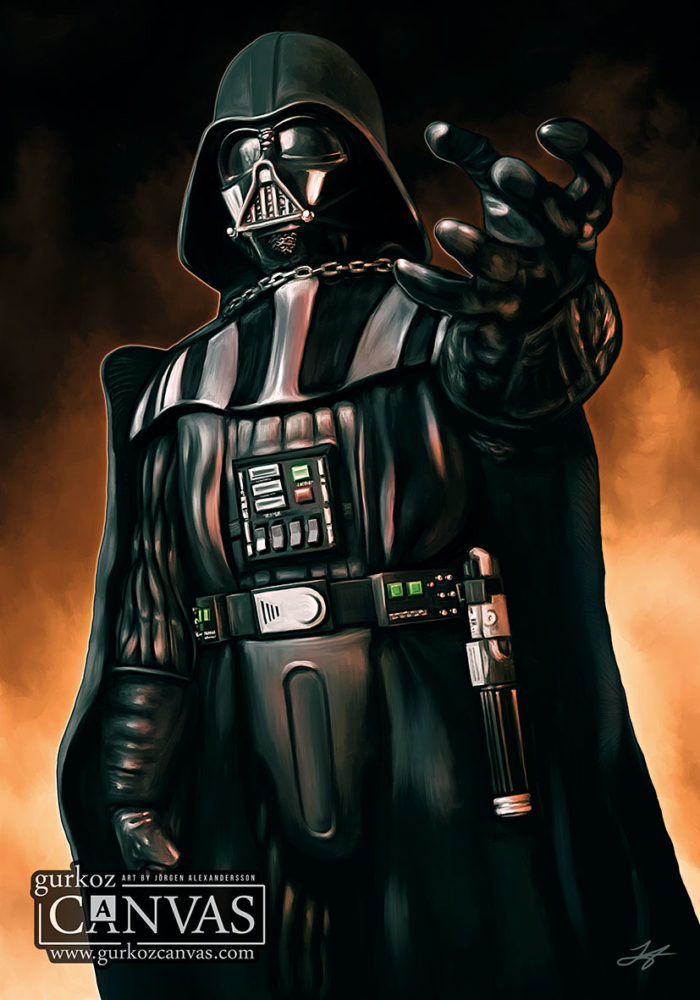 Time for another painting that this time depicts something special to me and close to heart. Star Wars. Usually i try and stick to my own imagination but the world of Star Wars is constantly affecting me (Nerd alarm). As often with my paintings it's just a spur of the moment that gives me inspiration to something special. This time it all started with a action figure of Darth Vader i recently bought.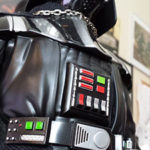 I've always wanted to do Star Wars related paintings but of course i needed something to make it unique in some way or another. So when i got this fairly accurate figure of Darth Vader the idea came to me to pose it and take a photo for reference. I then used this photo as a backdrop when painting my own interpretation of this figure. (The attached picture to the right is the figure)
In a way, the process is just like tracing any other photo and almost anyone can do that. I still do feel there are room for an artistic side to these things. I only used the photo for loose reference and once i got the outlines done i try to go all free hand to give it a semi realistic look and feel. Since i am not really that talented yet to just conjure up a pose the photo is there to keep me within bounds. It's a trick that as of now, lets me reach a goal that i am shooing for and the end result really is the most important part of all this. If you are interested in the process, please check out my "Speed painting" clip on YouTube.
In the end it all turned out as an new unique picture of Darth Vader and really something that i can be proud of.
Work In Progress
Speed Painting
Store Products
No products available at this time.
Find out more